E.Tautz was a great tailoring House from Soho, London, established in 1867, acquired in 1965 by Norton&Sons, other prestigious House, itself acquired in 2005 by Patrick Grant. I like a lot Patrick Grant for his entrepreneurial strength and for his style. He succeed to change an sunset Industry thanks to communication, thereby preventing it from oblivion and made possible it's  renewal.
In 2011 in collaboration with the magazine Esquire, Patrick made in 8 days a tour of his makers, with this english panache and sens of humour that I like so much. It's an adventure which inspires me, and I hope someday to be able to do the same in France!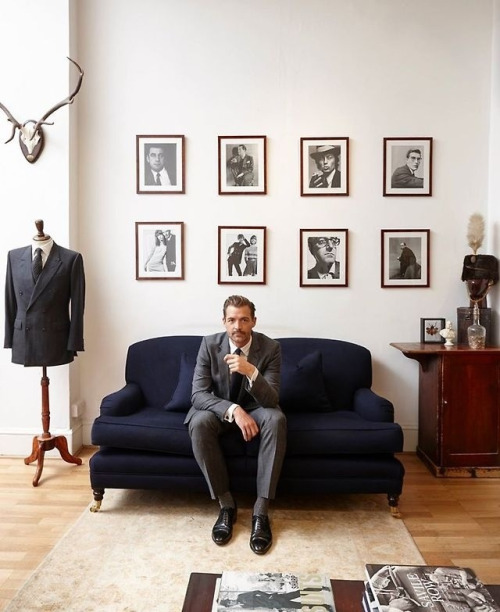 Please find bellow the videos of the tour:
My favorite? N°4, the visit of the family tweed mills!
Patrick's work>
http://www.nortonandsons.co.uk
https://etautz.com
http://www.debenhams.com/men/hammond-co-by-patrick-grant
R.B